You're almost there.
Transform your brand with digital marketing. Let's start right now!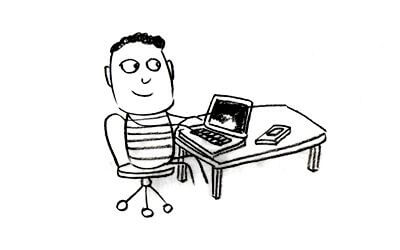 We are a digital marketing agency that specializes in high quality analysis to drive every aspect of your brand's marketing – planning, technology & creative content.
Get in touch
Digital Marketing
It's faster, bigger and better, but only if it's done the right way
It's a head to heart conversation.

In a digital world, customers are already talking to you through their actions, but you need to make sense of it, and craft a plan to act on it, everyday. Smart thinking will help you reach out to the heart of your customer.

We are your partner in the journey to your customers heart.

Find what works and focus on it.

Digital marketing gives you thousands of things that you can do. That is powerful, but also confusing. We can help manage everything with the right mix of resources, skills, infrastructure and processes.

We will amplify the right channels to meet your objectives.

Analytics is the new creative.

You are most analytical when you are most creative. It's like falling in love. What does s/he like? Where does s/he live and work? What is s/he doing now? Has s/he thought about you? What's s/he looking for right now?

We will help you learn everything about your customer.

Easy to start but tough to master.

It's like those simple games that are easy to play but that get difficult to progress after a few levels. From websites to social media, the easiest part of digital marketing is just to start. Then it gets real tough real fast.

We can take your brand to the next level in the game.

Buy engagement, not space.

Unlike traditional media, you don't pay for space in the digital medium. You pay when a potential customer engages. There are several models of advertising in digital marketing. Its powerful & complex.

We can help you navigate the maze of paid options.
Domains
Our business is to make digital sense of your business
Solutions
Get the perfect solution tailored to your situation
Channels
The right mix of services to match your objectives
Digital strategy
The best marketing plan for your business, designed by the top experts
Website design
The best combination of website design, web performance and SEO
Content marketing
Top quality content in the form of articles, blogging and social media creatives
Social media marketing
Social media marketing and management on Facebook, Twitter and more
Paid online advertisements
Search and display ads on Google Adwords, Facebook and other ad platforms
Chat support
Custom chat solutions by trained agents with experience in best practices
Search engine optimisation
Search engine marketing to drive google ranking for keywords in your industry
Database research
Marketing databases compiled from the internet, Facebook & Twitter
Email marketing
Email marketing with software, analytics and database management
Mobile app promotion
Mobile marketing from app development to app store optimisation (ASO)
Marketing automation
Use powerful tools like Hubspot and SugarCRM to power online marketing
Creatives & Branding
Branding and creative design for social media, email marketing, ads and websites
Reputation management
Track and manage online brand reputation, reviews and social media chatter
Event marketing
Conference and event marketing to increase bookings, participation & PR buzz
Digital media buying
Media buying and ad management on third party forums & websites
Case Studies
Email at hi(at)analysedigital.com to get indepth case studies

Biggest Indian social media community (200 000+ members) comprising of Indian employees of Fortune 50 companies

The most expensive residential real estate portfolio in Bangalore, India with total inventory worth 1 billion USD

Ecommerce in FMCG space for a brand ranked as the 15th most trusted brand in India in the personal care category

Ecommerce website for certified diamond jewelry with 10000+ SKU's and a custom jewelry designing application

Award winning boutique hotel with a heritage of 110 years and a client base consisting of tourists and Indian diaspora

Political campaign and social media page for an iconic sportsperson who captained India in a national level sports category

Plug and play serviced offices space provider in Bangalore, now acquired by the biggest serviced offices brand in the world

A healthcare software product portal servicing 4000 registered doctors and having over 50 000 pages driving visits through SEO

Yearly pan city cycling event for a metro of 10 million people, integrating OOH, Digital marketing, and real time event coverage

Chain of star rated business hotels with hundreds of rooms in 3 cities and a 50 year track record in hospitality services

Conference marketing for events with 3000+ delegates, including event management, online bookings and SMS notifications

An online photo editing application that had a million users across the world and covered by major publications including BBC